June 12, 2022
Today, I am a 16 handicap, yes, 16! Thats a bit embarrassing to share, I feel like I play way better than a 16 handicap. I'd love to lower my handicap, who wouldn't? I can hit my driver 300+ yards (not always on target though…). Actually, I recently won the 2022 Hacemos Golf Classic Longest Drive, it's a local charity tournament. But after I blast a drive that is 20 yards from the green on a par 4, I'm not always walking away with a par, shocker, I know! Then, frustrated, I start the next hole by ripping a slice or a hook and have to scramble out of the trees all the way to the green.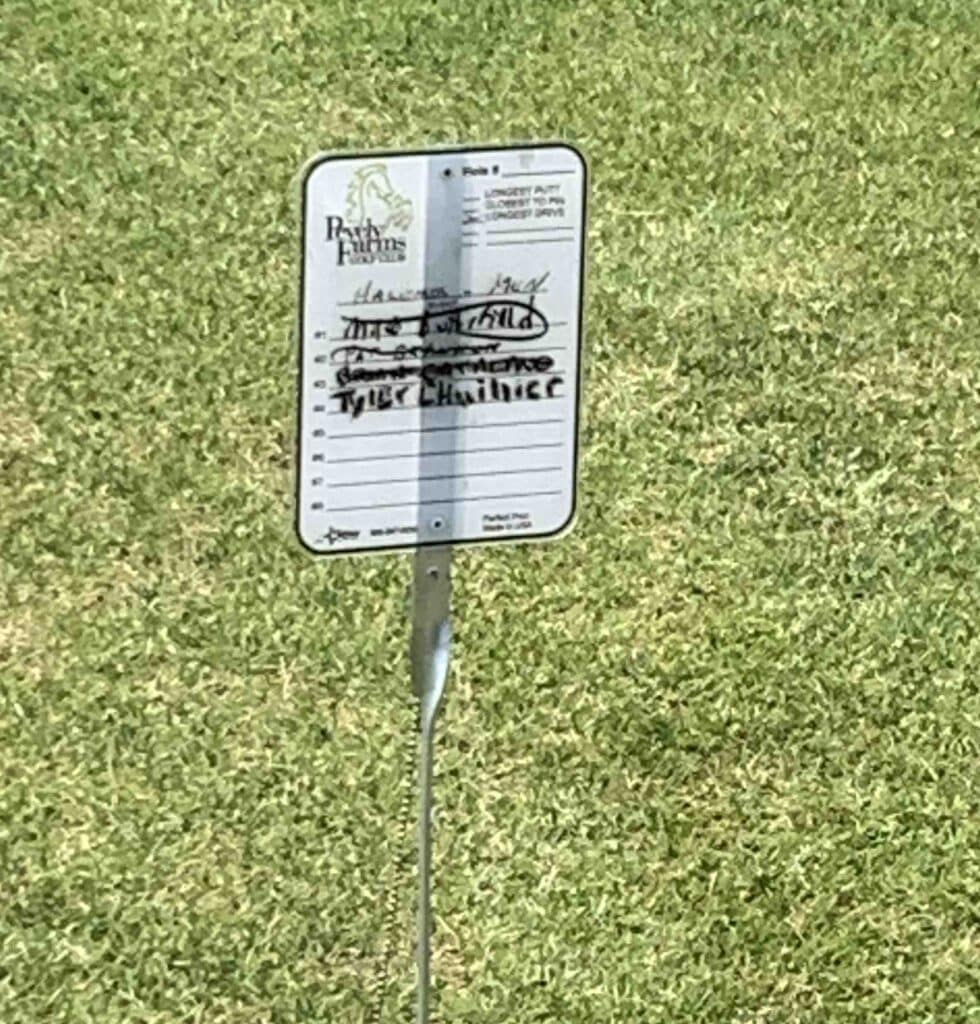 I'll recover after having to go up and over a giant oak tree, dodging a green-side bunker, and get my ball to sit on the green…walking away with a par. Ok, maybe a bogey. Then I'll rattle off a few pars and maybe a birdie here or there. For some reason, I cant seem to piece together a full compliment of decent shots on a hole. I might hit a great drive, but then flub a chip shot. Or I'll hit a decent chip shot and two or three-putt. What can I say – I'm a 16 handicap.
I end up playing 9 holes at least two days per week, sometimes 3 or 4 times a week. I am a member at our local country club and play in a men's league on Tuesdays. Then on Fridays, I play couples league with my wife. We actually do pretty well and are a 0 handicap. Yes, she is pretty good herself. But the two of us separate, meh. We both have our issues.
Can I be a 4 handicap? Four?! Why 4? I don't know, it sounds good?
So why do I think I can get down to 4?
Not only do I think I can get down to 4, I think I can get down to 4 within a handful of months. I think there are a couple of things I can do immediately, that really have very little to do with golf, but that will cut into that score pretty quickly. Some practice, something I do very little of today, will go a long way as well.
I started golfing when I was a kid. Not sure what age, but I really do not remember a time I didn't have clubs. My grandfather was a golf smith and I spent hours every week just watching him fix clubs. Needless to say, he always made sure I had clubs. It was pretty rare we would actually go play on a course, we didn't have much money so it was a rare treat. But I did spend a ton of time in the yard hitting balls. My brother and I made a couple of holes and that was what we typically played.
We had a pretty big field, from one corner to the other it was about 100 yards. That happens to be the exact same distance that I am super comfortable with out on the course today. I also spent quite a bit of time in my grandparents kitchen putting – not sure how much that's actually helped though.
So again, why do I think I can get down to a very respectable 4 handicap? Well, I hit some pretty damn good shots out on the course, I just hit too many errant shots and make really bad decisions and routinely compound my mistakes. Its also extremely rare that I will actually go out and practice. But when I do spend a half hour or so working on a part of my game, I see huge improvement. I also find it difficult to peel away once I start practicing something. If I say I am going to go chip for 30 minutes before dark, two hours later I am still chipping under the moonlight. I think if I eliminate the poor decisions and put the work in to practice my game, I'll see some pretty significant improvement quickly.
Here is my plan.
Start stretching and exercising regularly.
Reevaluate my decisions on the course.
Install a simulator in the basement to practice and evaluate every part of my game possible. Ok, this one really isn't necessary, but I have the space and would love to talk the wife into it.
Methodically practice all aspects of my game and hold myself accountable through this blog.
I know, it's kind of high level, but I think you get the gist of it. I'll set some goals around practice and club striking consistency. You've probably noticed that the first 2 items really aren't related to actually hitting a ball. It's simply fitness and mindset. I believe these alone would drop my handicap a few strokes.
Hell, thinking back to just a couple days ago – I end up with a poor drive into the tree line on a par 4. Probably about 150 yards out. I have a nice easy window to chip out into the fairway THAT WOULD HAVE PUT ME AT ABOUT 100 YARDS, my favorite place to be! You think I take that? No way, I have a window to the green. I have to miss about 8 trees along the way and keep it low enough to avoid the limbs. Executed perfectly! Ha, yeah right. Now I'm hitting my 3rd shot out of the trees again. Think I learned my lesson, hell no, I can still recover because I have another window. Simply eliminating those mental errors should save me about 4 strokes almost instantly.
Here is another story with a series of bonehead decisions.
Par 5 with a corn field on the left. Hook it off the tee but am still in bounds, barely. I was in an area that was a bit open and had not reached the tree line on the left yet. I also have no line to hit a long shot unless I get it up high enough to go over the first couple of trees (they were not very tall). If I go to the right of those trees, I'll quickly find myself across the fairway and into the tree line on the right side.
Now, I could have hit it into the fairway with a much shorter shot, leaving myself about 230 yards for my 3rd shot, which is reachable with my 3-wood. Nah, I'm going to smash one that gets over those trees and leaves me with an easy chip shot for my 3rd…you see where this is going.
I nail the first tree slightly left of center. My ball takes a huge bounce back toward me and to the left, going out of bounds. I have to drop just outside of where it crossed, leaving me with a pretty similar shot to the one I just had. Only now I am a bit closer to that tree, but on a slight uphill lie (figured it'd help me get the ball over the tree). What happens? You already know, I nailed the same tree again! This time my ball flies about 50 yards into the corn field. Such an idiot. Twice OB on one hole. I finish with a solid 10, smh.
On to the next hole, carrying the frustration with me, I have a 330 yard par 4. I smash my ball even with the pin off to the left of the green, its a great drive, but I still come away with a bogey. Somewhere in the back and forth across the green I settled down and ended up finishing my round with 5 pars. So again, brutal mistakes leading to frustration and unnecessary strokes.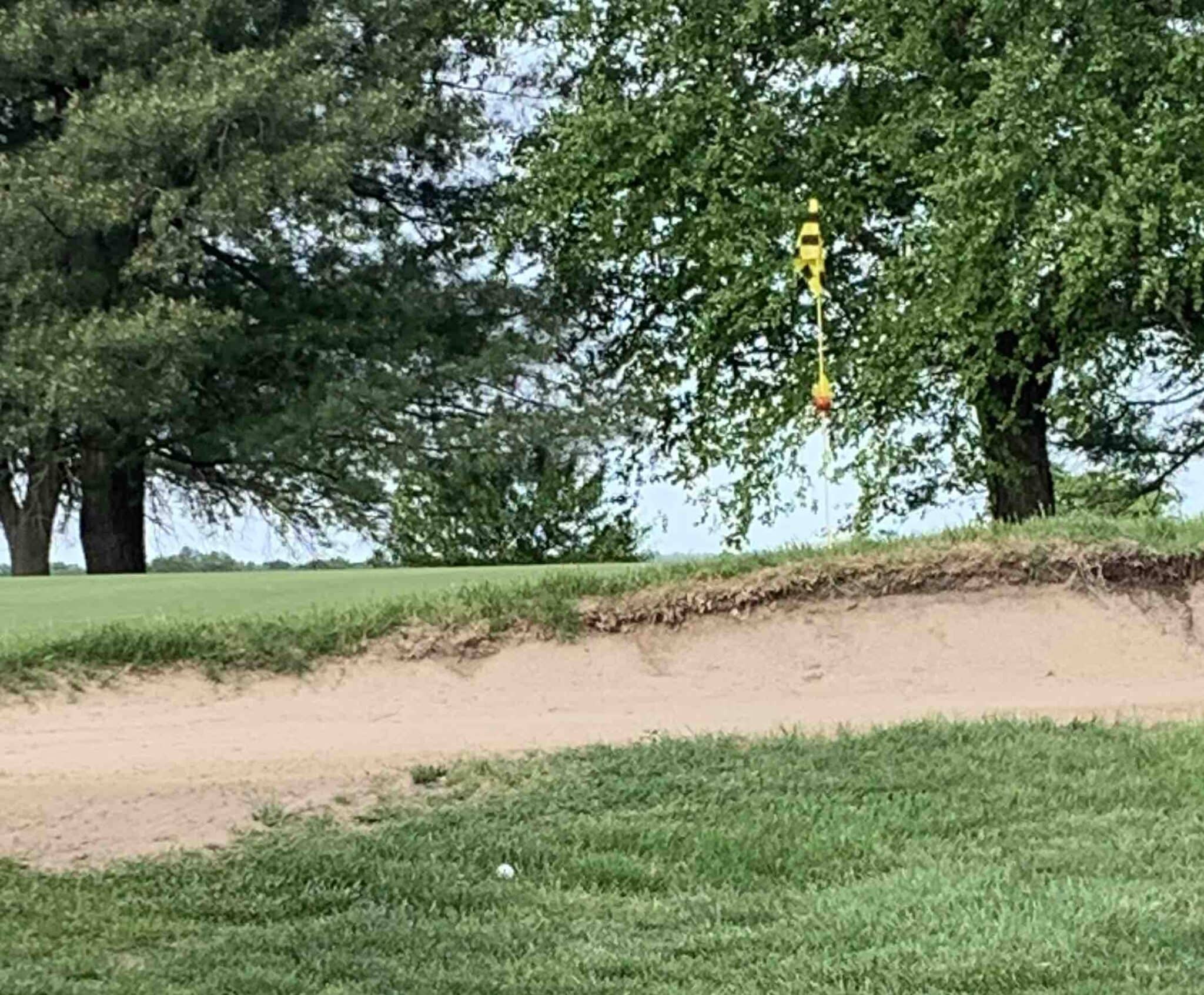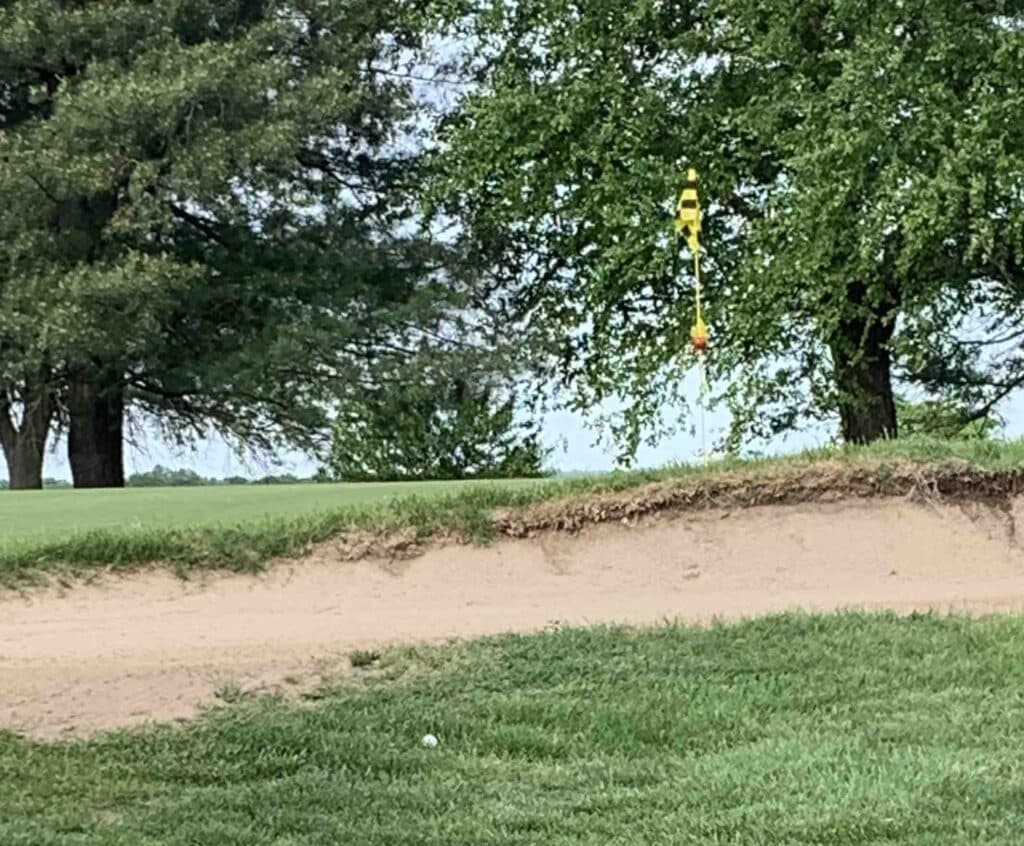 Alright, if you've read this far, I am sure you can sympathize and if you have been playing golf for a while you have probably experienced some similar situations. Bottom line, lets see if I can actually improved my game and I'll be sharing what works and does not work.