We spend time each week finding the best golf deals, bringing them all into one place so you don't have to go searching all over the place.
Some of these deals may earn us a commission, at no cost to you, if you buy through our links. I buy way too many golf balls and golf tech, so I promise it will contribute to a future review of some sort!
But I'm not letting a commission, or non-commission, stand in the way of sharing some great deals. Here are the best golf deals of the week!
Big Tees Golf Exclusive Deals
Blue Tees Golf Player Pack
Big Tees Golf Exclusive Deal
Series 3 Max – Player Speaker – Divot Tool – MagHub
10% off with Coupon Code
BIGTEESGOLF
The Stack System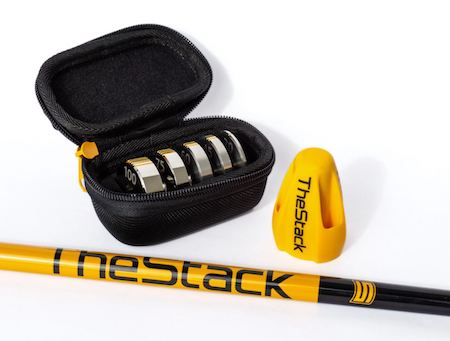 Big Tees Golf Exclusive Deal
The Best Speed Training System Available to Golfers!
10% off with Coupon Code
BIGTEESGOLF
Best Golf Deals
Bushnell Tour V5 Shift Rangefinder
One of the best rangefinders with slope on the planet! Marked down due to a newer version release.
$399.99 $329.99
Sitewide Deals
15% off at Global Golf with code – GREAT
Deals on Golf Clubs
20% off entire order at Callaway Pre-Owned – They sell more than Callaway clubs!
New Ping G425 Max Driver – $549.00 $399 – See why this driver tops my list of Best Drivers for Beginners and High Handicappers.
Other Money Saving Deals
Tour Speed Golf Balls
$41.99
PUMA Men's Golf Shoe
$103.47
General Golf Money Saving Tips
Buy golf equipment and accessories when they're on sale!
Off-peak rates for green fees
Play 9 holes instead of 18
Walk instead of renting a cart
Skip the hot dog and beer at the turn, bring a protein bar instead
Buy used golf balls, or pick up other balls on the course as you play
Skip the lessons and improve by watching YouTube videos and self-evaluating