After using the stack system for a handful of months, my "easy swing" driver clubhead speed increased by 7mph. That equates to about 20 yards of distance off the tee!
There are some downsides, so be sure to read on.
⛳️ Our experts spend hours gathering data, testing, and comparing products to deliver comprehensive recommendations to help you choose. Find out more about how we test products.
I have always been a sucker for hitting the long ball, determined to prove all of the "swing easy" naysayers wrong! What I've found is – there is a balance.
I used to swing harder than I probably should have – as evidenced by a driver wear pattern covering the club's entire face. In my quest to improve accuracy, I had to slow things down. This certainly helped, but I lost a lot of distance.
At first, this was fine because I was hitting more fairways and scoring better…but as I said, I've always been a sucker for hitting the long ball. So I picked up the Stack System and got to work.
Now I've got both the distance and significantly improved accuracy to go with it. I'm swinging around 112 mph comfortably…
I'll give you my thoughts on it so far and help you save 10% if you choose to buy it.
Benefits of Speed Training
On the PGA tour, the ShotLink system collects scoring and statistical data on every shot by every player. Once it became clear to players like Bryson DeChambeau that more distance absolutely equaled fewer strokes, we started seeing the best players in the world doing more to increase their swing speed.
But what about us amateur golfers?
Arccos, golf's #1 tracking system, has data from tens of thousands of amateur golfers. Players who gained 10 or more yards of distance from one season to the next saw incredible results in their scores. 65% gained at least 1 stroke each round, while 29% gained at least 3 strokes per round (1).
Bottom line – Speed training will help you hit the golf ball further.
Related – Get the most distance out of your golf ball
What is the Stack System
The Stack System is a revolutionary swing speed training system designed to help golfers of all skill levels unlock their speed potential on the golf course. Developed by Dr. Sasho MacKenzie, a renowned biomechanist in the world of golf.
Dr. MacKenzie is an engineering consultant for Ping and a Biomechanics Advisor and Software Developer for Footjoy. He has over 20 scientific peer-reviewed golf research articles and regularly speaks to PGA golf instructors around the world.
The Stack System is more than a swing speed training device – it's a full-blown training program that dynamically adjusts to your performance as you go.
At its core, the Stack System combines precision hardware with cutting-edge technology to create a dynamic and personalized training experience. Here's a closer look at what the Stack System entails:
Precision Hardware: The Stack System incorporates five CNC-milled Stack weights, a custom-engineered shaft, and hardware, resulting in an impressive array of 30 unique combinations. These combinations are specifically designed to unlock dynamic variable inertia speed training, making it adaptable to golfers at different stages of their journey.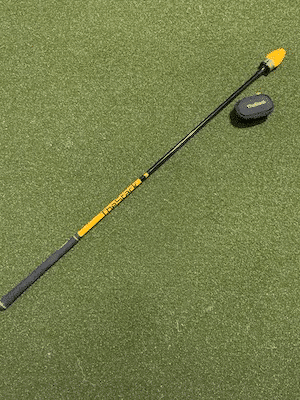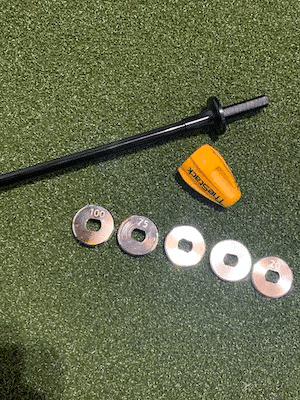 The Stack App: The Stack System offers an award-winning app to make your training journey effortless and effective. This app provides guided programs, timers, easy data-entry features, and the ability to track key metrics related to your speed training progress. It acts as your personal trainer, ensuring you stay on the right track.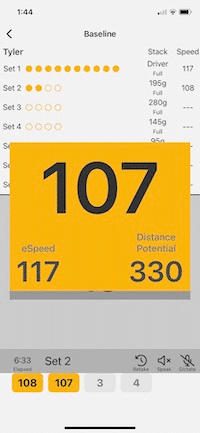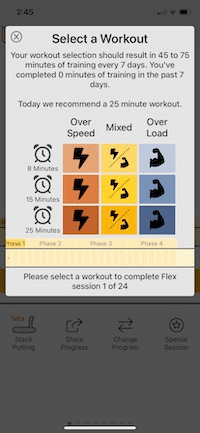 Dynamic Training: The Stack System's training programs are not static; they adapt as you progress in your speed journey. These programs are designed in the lab and proven on the Tour, ensuring their effectiveness. A.I. powered algorithms are used to optimize your training, regardless of where you currently stand in your golf journey.

Programs and Training: The Stack is essentially a personal swing-speed trainer for golfers. It all starts with a series of swing speed tests that generate a force-velocity profile of your current swing. Additionally, qualitative data is gathered to identify your strengths and weaknesses in generating clubhead speed.
The Stack System is Not For Everyone!
Don't get me wrong, I love the stack speed training system. But…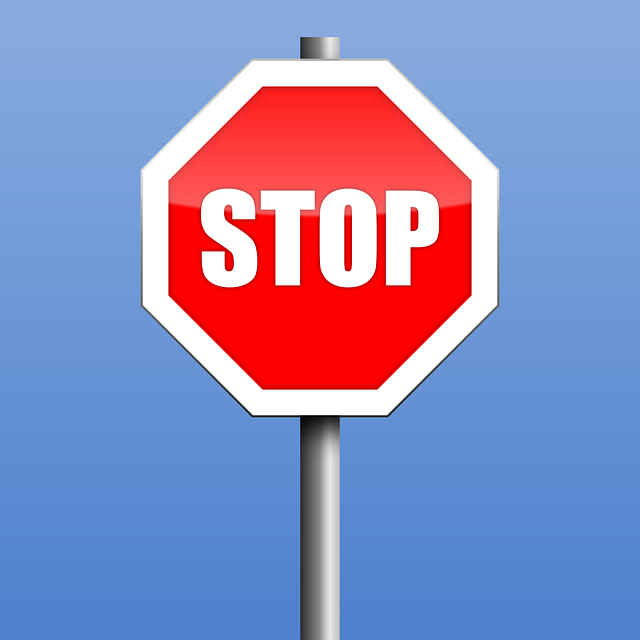 If you are NOT willing to
Stick to the workouts

Commit to a long(ish)-term approach

Understand you may face setbacks along the way

DO THE WARMUPS
This probably isn't for you.
On the other hand – If you go into it with commitment and dedication, and you follow the system, you'll absolutely see the results! There is no question it takes work. The workouts are not hard by any means, but you need to be consistent and actually do them. You'll need to commit about 30 minutes per session, 3-times per week while you're active in a program. You can absolutely take longer breaks and come back to it while still seeing long-term benefits.
It is on the higher-end for price, but if you consistently use it, I think it is absolutely worth it! The Stack System costs about $150 more than their biggest competitor (SuperSpeed), but the Stack gives you the full workout programs and hardware that is, in my opinion, significantly higher quality with tons of weight combination options. You'd need 30 SuperSpeed sticks to give you the same weight combinations that the Stack delivers out of the box.
Check out other swing speed training options here.
My Personal Experience & Results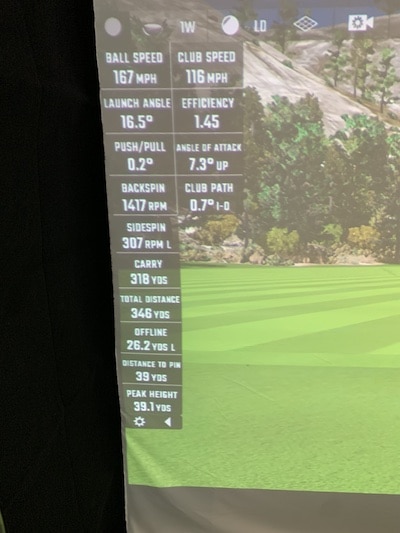 After speed training with the stack system for about 5 weeks, I hit a personal best drive on the simulator with a carry distance of 318 yards, 346 yards total. My swing speed was 116mph.
Although I don't have an exact distance on the course, I have absolutely had them going further than "my normal" and estimated to be around 330 yards at best. I was usually getting between 285-300, but now I am getting between 295-315 consistently.
I typically play the same course about 4 days per week, then usually throw in a random local course at least a couple of times per month. I know exactly how far I'm usually hitting on the course I usually play week to week. We only have 1 par 5 (9-hole course) and I can absolutely get there in 2 (if I hit the fairway 🙄)
Since using the stack system, I've gone from needing a 5-iron for my second shot, to a 7-iron…consistently (again, if I hit the fairway).
And full disclosure – I have not stuck to the program as originally planned. I went full-on for about 6-weeks, then took a few weeks off. Then started back up and fell off the wagon. Honestly, I was playing a ton…men's league 2-3 times per week, couples league once a week, scrambles pretty much every week, then rounds with my son on the weekends.
Plus some practice in the sim during the week…it got to be too much. As the golf season winds down, I'm ready to get after it with the Stack System and see how much faster I can get through the winter.
The benefits really come from the full package, which includes the dynamic workouts. They don't just sell you a club and give you a few videos to follow along with. The app walks you through the workouts step-by-step, dynamically updating weights and reps based on your performance.
The Stack System isn't just another golf aid; it's a transformative experience. After months of use, I've seen its power first hand. It blends cutting-edge AI technology with biomechanical expertise. It delivers results!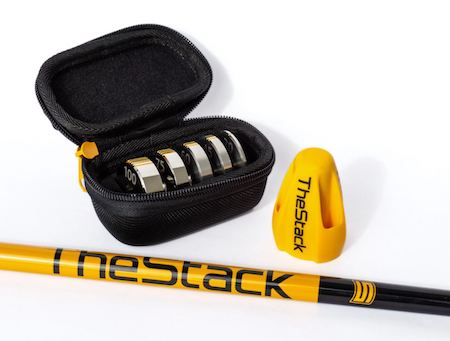 Big Tees Golf Exclusive Discount Code
The Best Speed Training System Available to Golfers!
10% off with Coupon Code
BIGTEESGOLF
Bottom line – I cannot argue with the results. My distances with both driver and irons have increased and I have not sacrificed accuracy for those gains. I feel like I am swinging the club easier and more controlled, but the speed gains are absolutely there in spite of that "more controlled" feeling.
Stack System Features Review
The first thing you'll notice is the quality of the Stack System. The club, the weights…it isn't a cheap training aid you'll find being peddled in YouTube ads.
It includes a club and 5 weights ranging from 20g to 100g, allowing you to adjust for 30 unique weight combinations from 0g to 300g. The weights come with a nice storage case that can also be used as a phone stand during your workout session.
The club is the equivalent length of a standard hybrid, which helps to ensure you stay on your swing plane while using it.
The Stack System App
The iOS app isn't quite as sexy, but it definitely delivers. The real benefit is in the backend processing where the workouts dynamically update based on your performance. The app simply delivers the data and offers a decent user interface to interact with.
One cool feature I like about the app is the ability to enter my swing speed data hands-free. No need to click/type…I can just set my phone down and follow the prompts throughout the guided workout.
As of today, the app is only available to iOS users. They have Android coming soon, but no published release date. There are some alternatives you can explore. Here are the main workarounds for Android users.
Use an iPad

Aquire an older iPhone with no service – just use it on wifi for the app

Use it without the App while you wait for the Android version
Metrics
The Stack System offers a range of metrics to gauge your progress. Two of them that I find useful – and fairly accurate are eSpeed and Distance Potential.
eSpeed (Equivalent Driver Speed): To align with golfers' familiarity with driver speed, eSpeed approximates your driver clubhead speed based on the length difference between TheStack and your driver's length.

Distance Potential: Recognizing the importance of driving distance, this metric converts eSpeed into an estimate of your driving distance under specific conditions, accounting for factors like temperature, elevation, and fairway firmness.

Grit Score: Beyond physical metrics, the Grit Score assesses your commitment to long-term training goals. It quantifies your dedication by tracking your adherence to prescribed reps, sets, and session rest.
Training Programs
Whether you are mid-season and don't want to overdo it, or looking for a robust program to build strength and maximize gains over a couple of months, there is a diverse range of training programs to cater to golfers of all levels and specific needs.
I completed the Foundation training program, which is ideal for those starting their swing speed training journey. It gets your body primed and ready to take on one of their more difficult programs, including one from Martin Borgmeier himself (2022 World Long Drive Champion).
The coolest part of these programs really comes down to the dynamic adjustments made to your workouts as you progress. It takes data through your training session and applies it to adjust swing weights, number of reps, and/or types of reps.
All of that helps to minimize risk of injury, and maximize outcomes from your training.
Pros
Very high quality
Includes workouts that dynamically adjust based on your performance
Access to several training programs
Trade-In program (send them your old swing speed trainer, i.e. Superspeed sticks, and get $100)
Works for any age, teen to senior
It works!
Cons
To get the full benefit, you will need to purchase a swing speed radar
It is on the higher-end in price
FAQs
My Recommendation
If you are serious about your speed gains and you are willing to put the time in to complete the training program, you'll absolutely see the benefits from The Stack.
Don't go cheap on the radar, you can get the PRGR device bundled when you purchase through their website.
Related – PRGR Launch monitor review
If you are not sure you want to spend this much, or if you aren't sure you'll stick with it – get some SuperSpeed sticks and trade them in later if you decide you'd like an upgrade.
Good luck on your journey! If you have any questions, please feel free to shoot me an email, reach out on Twitter, or post your comment below. I'm also active in the MyGolfSpy forum stack system thread.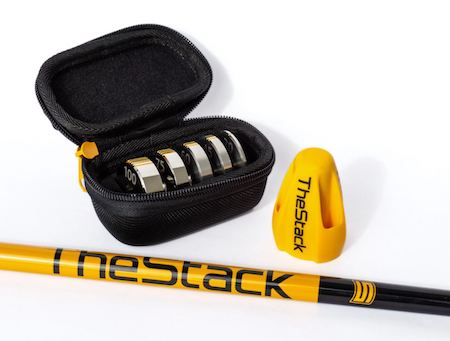 Big Tees Golf Exclusive Deal
The Best Speed Training System Available to Golfers!
10% off with Coupon Code
BIGTEESGOLF