My handicap has been a rollercoaster. After getting the simulator setup, I have spent quite a bit of time smashing balls as hard as I can trying to get my swing speed up. It has worked, but at a cost. My max clubhead speed is 6mph higher than it was about a month ago. The cost is some back and knee pain. I have had to scale it back a bit over the last week to try and recover.
As for the handicap, I am currently sitting at a 12.2. It is on the right track and I really need to figure out how to hit my tee shots straight. I am pulling most of my shots to the left and the first 3 holes on the course I typically play are all OB to the left. Two days ago I ended up with a quadruple-bogy on #1. I finished my 9 holes at 6 over. Not terrible considering I started off at 4 over.
What I am finding is that my tee shots are coming from Out-to-In significantly. I am closing the club face and then hitting off the heel. So I start left and then it hooks on me. Some of them are going well over 300 yards, but they are also going 80 yards offline! Definitely OB.
Fixing my Drive
I have subscribed to the Me & My Golf program. I am still relatively new to it, but my initial impressions are good. One of the classes they have is about driving and I am working through it. It helped me identify what my problem area was, now it's about getting enough repetitions to make it muscle memory.
One of the other areas of consideration, and I don't know the answers on this yet. I have wondered if my driver that is a "Draw" model is also slightly contributing. The weight distribution in the club favors a draw, it was designed for someone who has a slice problem. That used to be more. Apparently over time I have gone the other way. I am not going to rush out to get a new driver, but I may look at changing the heel weight out, or simply removing it altogether if it would not damage the integrity of the club.
Take Care of Your Body
As it turns out, this is a lot harder than it should be. I guess it is just laziness on my part. I have done very little to exercise and stretch like I had been planning for so long. The pain and soreness in my knees and back are no fun however, so I am hoping to use that as motivation to make it happen.
Evaluating The Last 3 Months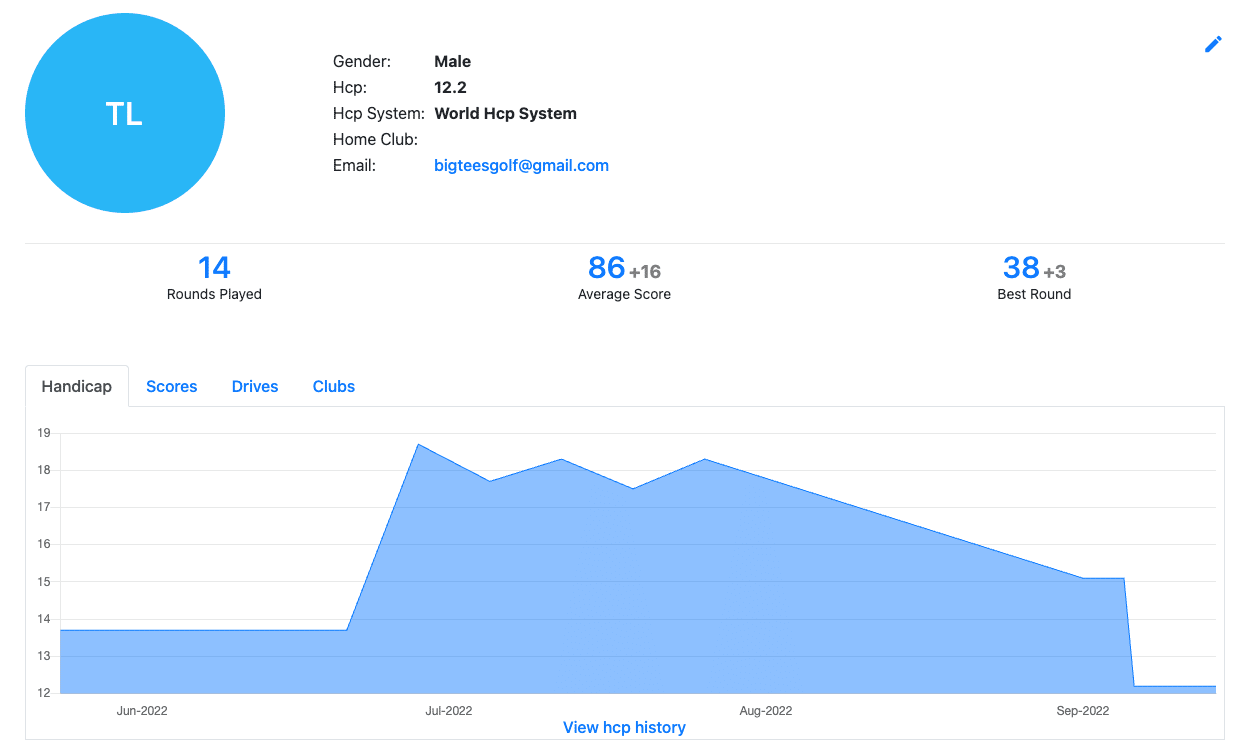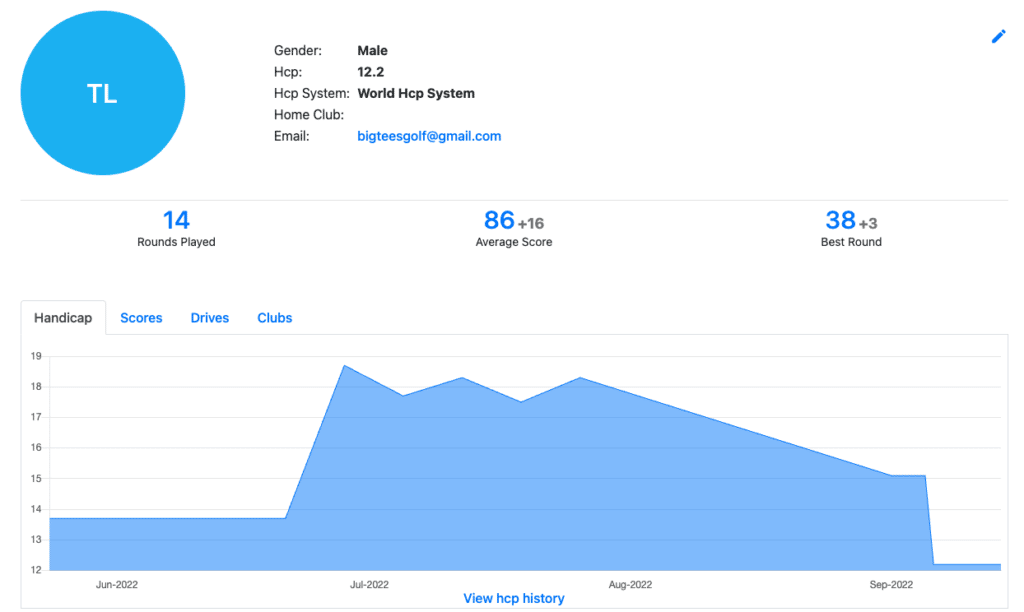 Early in the summer I started recording rounds in mScorecard, but I did not have the history from the previous year. I mentioned at the beginning of the summer I was a 16, but I had some good rounds early and mScorecard put me at around a 13.7 to start the year. The month of July was brutal! Lots of OB penalties, lots of frustration.
At the beginning of August, the simulator was installed. Early August was also the time I read Jon Sherman's book, The Four Pillars of Golf. I am still making terrible OB mistakes, but I have significantly reduced the amount of "carryover" mental baggage I take with me to the next couple of holes. This, paired with my work on yardages has helped to put me much closer to the pin on my approach shots. In a lot of cases, simply hitting the green in regulation makes all the difference.