The game of golf can make you laugh, cry, cheer and curse all in the same round. That type of experience sets the stage for some memorable quotes and insights from the game's best. I've curated an assortment of motivational golf quotes from the players of the game who know what's going on. Enjoy!
Inspirational Golf Quotes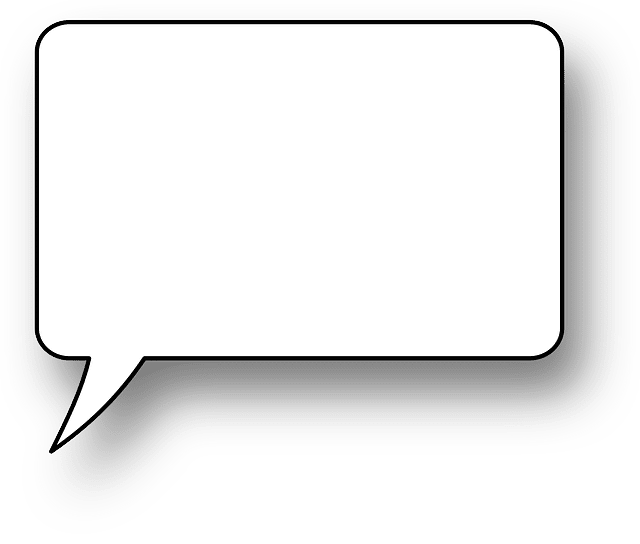 I prefer the uplifting and inspirational golf quotes to any others. Champion athletes giving their best positive advice to all of us regular people.
"I smile at obstacles." – Tiger Woods

"The most important shot in golf is the next one." – Ben Hogan

"Leaving golf aside for the moment, I'd choose Roger Federer as a sporting role model, Muhammad Ali for a sporting and non-sporting role model and Nelson Mandela as a true and lasting inspiration." – Rory McIlroy

"The course is perfection and it asks perfection." – Nick Faldo

"You hit a bad shot, you have to get over it right there and then so you can get focused on the next one." – Tiger Woods

"Goal setting will never stop. I will continue to work hard and practice hard and see where things go." – Zach Johnson

"Resolve never to quit, never to give up, no matter what the situation." – Jack Nicklaus

"Pressure is what you live for…if you are going to be successful in life, you're going to have pressure." – Jack Nicklaus

"One of the most fascinating things about golf is how it reflects the cycle of life. No matter what you shoot – the next day you have to go back to the first tee and begin all over again and make yourself into something." – Peter Jacobsen

Personally, I prefer positive
Funny Golf Quotes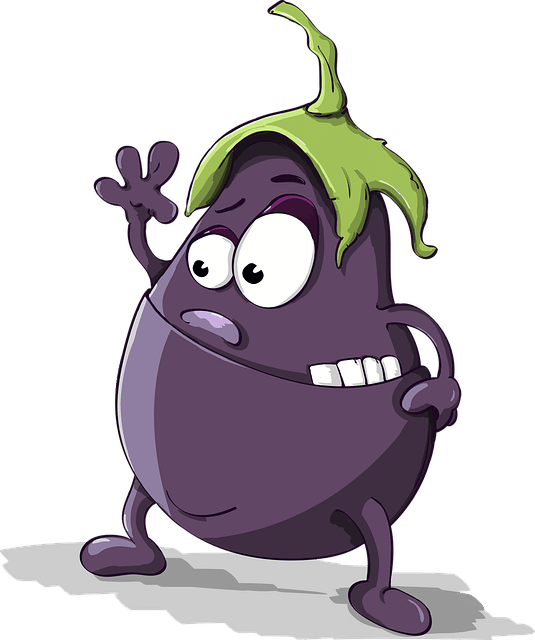 Oh my goodness, golfers can be funny. I laughed out loud at our championship banquet last month when the big winner simply thanked his opponent.
That was it.
Thank you (insert name).
Maybe my sense of humor is off since the pandemic but dang that was a hilarious slam. And yes, I am sure that was the intention.
Thank you (insert name) for sucking so badly. Thank you (insert name) for being #2.
"I hit the ball as hard as I can. If I can find it, I hit it again." – John Daly

"I enjoy the oohs! and aahs! from the gallery when I hit my drives. But I'm getting pretty tired of the awws! and uhhs! when I miss the putt." – John Daly

"The only way I'll ever make the Ryder Cup team is when I become captain; then I can name myself to the team." – John Daly

"I'm a redneck. And we can wear whatever because we just really don't care about those things. And when you're a redneck named Bubba, you really don't care." – Bubba Watson

"You've just one problem. You stand too close to the ball after you've hit it." – Sam Snead

"There is an old saying: if a man comes home with sand in his cuffs and cockleburs in his pants, don't ask him what he shot." – Sam Snead

"May thy ball lie in green pastures, and not in still waters." – Ben Hogan

"The object of golf is to beat someone. Make sure that someone is not yourself." – Bobby Jones

"Golf is a game invented by the same people who think music comes out of a bagpipe." – Lee Trevino

"They call it golf because all the other four letter words were taken." – Ray Floyd

"I see things written about the golf swing that I can't believe will work except by accident." – Harvey Penick

"Reverse every natural instinct and do the opposite of what you are inclined to do, and you will probably come very close to having a perfect golf swing." – Ben Hogan

"Always throw your clubs ahead of you. That way you don't have to waste energy going back to pick them up." – Tommy Bolt
Golf Quotes About Skill and Philosophy
Here we go. Read and find out what the professionals think about their day job and take a nugget for your game.
"Golf is a weird sport. Some days you got it. Some days you don't." – Dustin Johnson

"I enjoy playing it every time I step on the course." – Dustin Johnson

"I would rather try a shot to win than play safe and finish second." – Phil Mickelson

"My style of play won't ever change, because I enjoy that aggressive style of golf. It allows me to play my best. When I attack pins, I stay more focused. I get more into the shot and, consequently, I get more out of the shot and out of my game by playing aggressive." – Phil Mickelson

"The press still considers me one of the most laid-back athletes since Babe Ruth. That's supposed to be a criticism, but I consider it a compliment because I think being carefree on the course is one of the secrets to scoring well consistently." – Fred Couples

"Play the shot you've got the best chance of playing well." – Greg Norman

"It's a funny thing, the more I practice the luckier I get." – Arnold Palmer

"Every day you miss playing or practicing is one day longer it takes to be good." – Ben Hogan

"The real way to enjoy playing golf is to take pleasure not in the score, but in the execution of strokes." – Bobby Jones

"Golf is the closest game to the game we call life. You get bad breaks from good shots; you get good breaks from bad shots – but you have to play the ball where it lies." – Bobby Jones

"Golf is deceptively simple and endlessly complicated. A child can play it well, and a grown man can never master it. Any single round of it is full of unexpected triumphs and perfect shots that end in disaster. It is almost a science, yet it is a puzzle without an answer. It is gratifying and tantalizing, precise and unpredictable. It requires complete concentration and total relaxation. It satisfies the soul and frustrates the intellect. It is at the same time, rewarding and maddening. And it is, without doubt, the greatest game mankind has ever invented." – Arnold Palmer
Mental Game of Golf Quotes
Yes, golf is a game and mental resilience is a key component. I've explored this issue and offered tips to those looking to gain a mental edge in golf. Let's see what we can gleen from professional golfers as well.
"When I swing at a golf ball right, my mind is blank and my body is loose as a goose." – Sam Snead

"I used to get out there and have a thousand swing thoughts. Now I try not to have any." – Davis Love III

"I kept telling myself this word, process. Focus on my process, don't care about the result." – Rory McIlroy

"Golf is a game that is played on a five-inch course – the space between your ears." – Bobby Jones

"A bad attitude is worse than a bad swing." – Payne Stewart

"Of all the hazards, fear is the worst." – Sam Snead

"Sometimes thinking too much can destroy your momentum." – Tom Watson

"Confidence in golf means being able to concentrate on the problem at hand with no outside interference." – Tom Watson

"When you're prepared, you're more confident. When you have a strategy, you're more comfortable." – Fred Couples

"I never hit a shot, not even in practice, without having a very sharp, in-focus picture of it in my head." – Jack Nicklaus

"What separates great players from the good ones is not so much ability as brain power and emotional equilibrium." – Arnold Palmer

"I think the guys who are really controlling their emotions … are going to win." – Tiger Woods

"I never try to set goals that I know are too tough to achieve or out of my reach." – Louis Oosthuizen

"We create success or failure on the course primarily by our thoughts." – Gary Player
Religion and Golf Quotes
Religion can be a part of golf or not. Did you know that Tiger Woods was raised as Buddhist by his mother and practiced meditation? Coincidence that he had so much success in his professional career? Meditation and visualization can improve any athlete's performance.
"There are two things you can do with your head down – play golf and pray." – Lee Trevino

"If God wanted you to putt cross-handed, he would have made your left arm longer." – Lee Trevino

"If you are caught on a golf course during a storm and are afraid of lightning, hold up a 1-iron. Not even God can hit a 1-iron." – Lee Trevino

"I never pray to God to make a putt. I pray to God to help me react good if I miss a putt." – Chi Chi Rodriguez
Golf Motivational Quotes About Character
Humans play golf, and we are definitely flawed creatures. Behaving your best and rising above can certainly be a challenge when things aren't going well on the golf course. Keep your head up and your voice down. See what those who have been there say about the journey.
"The next time I cry about golf it will only be with joy. It's not worth crying over golf for any other reason. After all, it's only a game". – Rory McIlroy

"There is no room on the golf course for anger or self-pity." – Greg Norman

"The rewards of golf, and of life too I expect, are worth very little if you don't play the game by the etiquette as well as by the rules." – Bobby Jones

"Success in golf depends less on strength of body more of strength of mind and character." – Arnold Palmer

"Most people are afraid of failure. I love failure because it tells me where to go next." -Bryson DeChambeau
Top Golf Quotes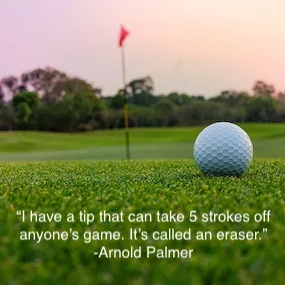 These are my favorites. Just love them.
"I am a winner. I just didn't win today." – Greg Norman

"I have a tip that can take 5 strokes off anyone's golf game. It's called an eraser." – Arnold Palmer

"I play golf with friends sometimes, but there are never friendly games." – Ben Hogan