Looking to pull some golf balls out of the water? How about picking up balls after practicing, maybe you need a shag bag? We did some research, trying to find the best golf ball retriever. After filtering through quite a few, we bought some of them and have been testing to see how they compare. We outline our top picks and discuss some pros and cons of each. If you search Amazon for a ball retriever, you'll be overwhelmed with the results. Hopefully this post will help you narrow it down.
Best Golf Ball Retriever – Compact
My personal favorite is the Prowithlin telescopic golf ball retriever. I found a few on Amazon that looked just like it but had different names. I have added a link below for the one I picked up. It had great reviews and I loved the idea of a compact design, so I had to try it. It is both for water and comes with a grabber for your putter.
Pros
Compact design – Folds down to about 16 inches, making it easy to fit in your bag pocket instead of taking up a spot with your clubs.
Sturdy – Surprisingly very sturdy, even when extended to full length. Fully extended, there was far less flex than the Callaway retriever.
Light Weight – It is only about 1/2 a pound, making it extremely easy to maneuver.
Extra Features – It comes with a ball picker-upper that you can stick on the bottom of the handle. This was a user favorite! You can also stick it on your putter.
Cons
Durability – So far, I have had no issues and believe if you take care of it, the thing will last. That being said, it is very lightweight and if not handled nicely, I could see this breaking.
Light Use Only – If you are someone who spends an hour fishing a bucket full of balls out of the water, this is not the best retriever for you. If you are looking to get a couple of balls per round that are close to the edge, it's a great pick.
Alright, the ball picker-upper feature was mentioned as a user favorite. Well, this was coming from a senior golfer who has a nagging shoulder problem. We have regular playing partners in couples league. It is a scramble format, so pretty common to pick up a ball from the cart as you drive by. Obviously there are a ton of options for those specifically, but this was a nice added feature.
Why is this my top choice? Well, quite simply, its compact design and weight. It is incredibly light, therefore very easy to maneuver. Above all, I love how it fits easily into my bag pocket and find it is very good at grabbing your ball. Just set the head on top of the ball and lift!
Best Golf Ball Retriever – Durability
Next up is the Callaway 15th Club Golf Ball Retriever. It is a telescopic retriever for the water. When seeing the overwhelming positive reviews on this retriever, it was clear this needed to be tested. There are two options with this one, a 15 foot, or a 6 foot. The 6 foot option just seemed too short, so we went with the 15 foot retriever. This retriever has been one I've seen for years, but always one that seemed a bit odd to me due to its head shape. It just didn't seem like it would pick up a ball easily, but I was definitely wrong about that.
Pros
Durability – My first impression when opening this one up was its solid construction and materials. It is very high quality in my opinion. Which is not surprising since it is made by Callaway.
Easy Retrieval – To pick up a ball, you basically have to simply touch it. You just get it inside the loop and it works like magic.
Brand Recognition – Callaway has built this and they stand behind their products. My experience with Callaway customer support has always been top notch. If you have a problem with this retriever, I'd be confident you can get proper resolution.
Cons
Weight – It is only 2 pounds, but when you get it fully extended, it can be a bit difficult to maneuver. If you have strength limitations, this may be one to pass on.
Size – Don't let their marketing images fool you, the 15 foot version is much bigger when collapsed than expected. This is definitely not going to fit in your bag pocket.
Price – This one is priced on the high-end for a golf ball retriever. But if you are willing to spend a few extra bucks, it will probably pay for itself in no time and last for many years.
Overall, I think this is a very durable and easy to use retriever. If you are someone who will fish a dozen balls out at a time, this is a winner. You'll have to deal with it taking up a spot in your bag, but it has a nice head cover and will probably last a lifetime. It is very easy to get the ball and you can actually feel it when you do, so no worries using it in murky water. It also works great in mud. Ever try using other retrievers that push your ball into the mud and you have to scoop to get it? Well, I feel your pain! This one makes it a lot easier.
Discover our top picks for value-priced golf balls that won't break the bank.
Not a Golf Ball Retriever – They're for shagging balls
Okay, so these aren't your typical golf ball retrievers, but they are pretty handy and you might find them useful. Admittedly, I don't use mine as often as I should. When I searched Amazon for golf ball retrievers, I saw these pop up in the search results. Perhaps you are looking for something to help you pick up a couple dozen practice balls? Well, here is one I've had for a few years and highly recommend!
Pros
Compact – For a ball shagger, this is about as compact as it gets! This will fit in most golf bags. I usually don't keep it in my bag, but you certainly could throw it in for easy transport when you are headed to practice.
Quality – For its price, this is surprisingly high quality. It is plastic, but feels very sturdy and has held up well for me. Even tossing it in the back of my truck, or dropping it on the ground when I'm ready to hit.
Awesome to have – If you don't have something like this, but you go out and practice chipping or putting, consider picking one up! They make practicing much more convenient.
Cons
Numbers – It only holds 23 balls, the tradeoff you'll have to make for a more compact and convenient design. Other bulky shaggers on the market can hold around 70 balls.
Ball Release – After you pick up all of those balls, you'll need to let them out! It is a simple lever that releases them, but I've always found it a bit clunky to use. I either try with my foot and struggle, maybe I only get 2 or 3 balls out, or I end up losing my balance in the process. If I use my hand, the balls are falling hard to the ground and hitting each other. Simple solution here – Don't be as lazy as I am! Put your putter or wedge down and use two hands.
Not a Golf Ball Retriever – Again?
Yes, another shagger. First let me tell you up front that I have not actually tried this yet. When I went to my Amazon account to find my old order on the shagger above, I saw this one listed and was very intrigued. It is made by Callaway, one of the biggest and most reputable names in golf. It also has a rating on Amazon of 4.4 stars from over 770 reviews. The main reason this caught my attention is its dispenser capability. If you read my comments above on the ball release function, you'll understand.
Pros
Release – Again, I have not used this one, but the release on this one looks pretty awesome. Just a simple tap with your club and a ball flows out for you.
Capacity – 35 balls is a pretty good amount. I have found myself wishing I had a few more to hit when using my shag stick highlighted above. 23 is still quite a few, but 35 sounds even better.
Cons
Price – This is on the higher end in price for a ball shagger. Based on the reviews, it appears to be very high quality however.
Portability – This does not appear to be one you are going to throw in your bag like the stick shagger. You'll have to carry it separately.
As I shared before, I have not actually used this one yet. I may go ahead and make the purchase though and see what I think. If I do, I'll be sure to come back and update the pros/cons accordingly.
Final Thoughts
I have also tried those ring ball cup retrievers, but would not recommend them. You know, the ones with the orange head. Although they tend to have great reviews, they just don't match up to the Callaway. Spend the extra $10, it is well worth it. You'll have an easier time fishing balls out of the water and it will probably last a lifetime. If you are looking for a light-use retriever, go with the compact pick. It is surprisingly sturdy and very light weight. Extremely easy to maneuver.
What golf ball do you currently play?
Fishing your own balls out of the pond is one thing, but if you are fishing any ball out and playing with it, there are some things to be aware of.
First, golf balls absolutely can get water logged. So fishing that ProV1 out that's been sitting there for months buried in the mud and expecting it to perform may be asking too much. It's certainly more cost effective to play with those, but know what you're potentially getting.
Another aspect to consider, not all balls perform the same. You could hit 10 different make/model balls the exact same and all will react a bit differently. Some will go further, some will have more spin and stopping power. If you are constantly hitting a different ball, you are probably getting inconsistent results that are contributing to higher scores. You might be okay with that, and that's completely understandable.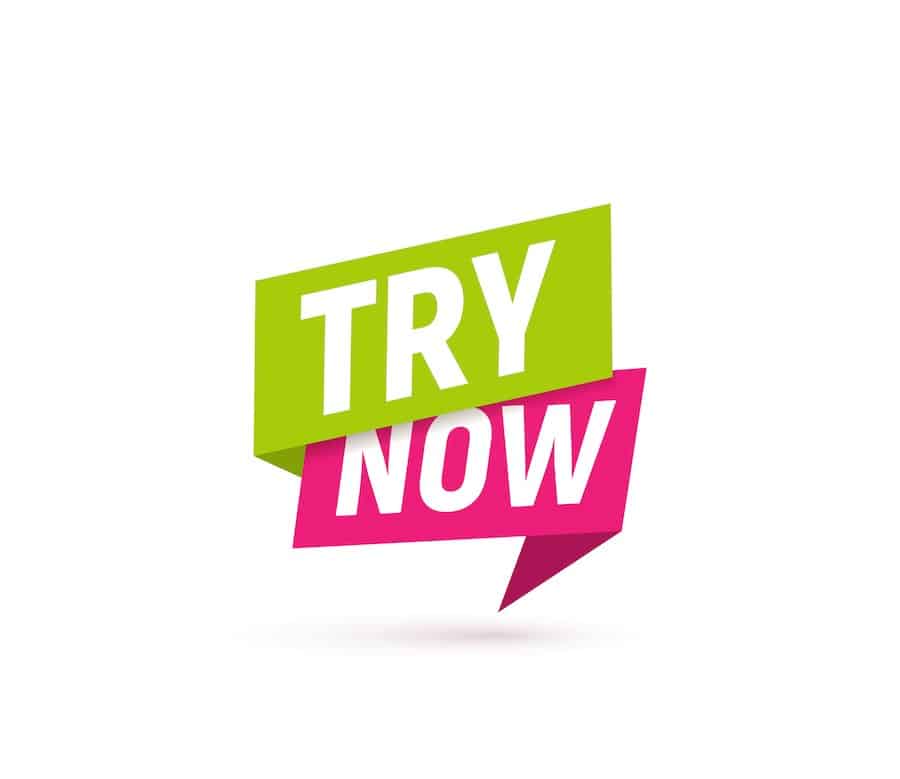 Thanks for reading! And best of luck on the course.